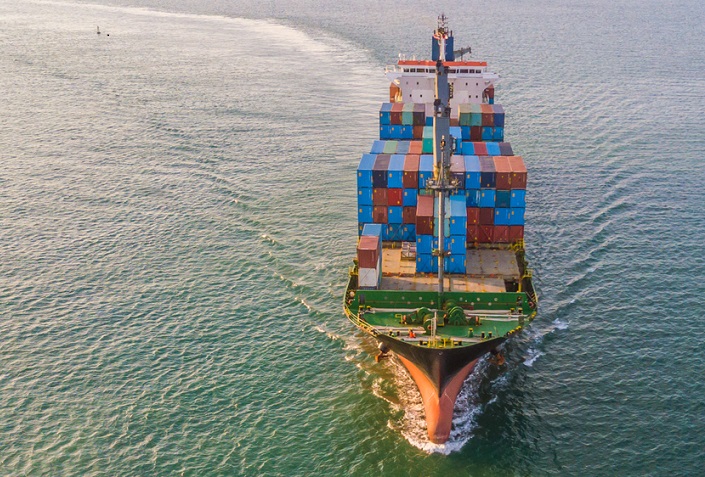 Heeding requests from local shipping-trade groups, India's port management officials provisionally agreed to provide some leeway/relaxation regarding online-port-service filings — filings that took a beating — after a new, advanced central portal went live Dec. 11.
The port community system — PCS 1x, which authorities tout as a technological "game changer" for the emerging market economy's freight transportation ecosystem — has had a shaky nationwide start, a problem that port-user groups and other supply chain stakeholders largely blamed on inadequate preparatory trials and lackadaisical data integration with the previous module.
Officials' reconsideration follows a review session that officials from the Indian Ports Association (IPA), along with related technical agencies, held with representatives of the Container Shipping Lines Association (CSLA) and others on Tuesday. The IPA is the nodal/implementing agency for this digitization project, whereas the CSLA represents foreign carriers in trades to/from India.
CSLA cited a raft of system glitches — essentially concerning historical vessel data retrieval, issuing delivery orders, and handling port payments — and sought swift corrective measures for seamless operations.
The Maritime Association of Nationwide Shipping Agencies (MANSA) — representing the local ship/steamer agents' community— has also been actively pursuing talks with authorities regarding PCS 1x issues.
IPA addressing concerns
IPA officials, during the meeting, assured that those concerns will be properly evaluated and that until fully functional status is achieved, all ports will be asked to adopt a more pragmatic approach toward filing issues. Officials also stressed the need for continuous, closer stakeholder coordination and stated that a follow-up meeting will be set up, if necessary, according to industry sources.
The web-based program, which has been operational at key/dominant container ports for the past few years, is designed to connect all players in the supply chain ecosystem — such as terminals, transport service providers, and related intermediaries — under a single window module. It enables cargo interests/logistics providers to process delivery orders, transport orders, gate open cut-off times, delivery gate schedules, gate-in bookings, and pre-gate schedules electronically instead of in hard-copy form that typically entails inordinate delays and lacks shipment visibility.
The PCS 1x is a progression of various changes incorporated in line with feedback received during stakeholder consultations at different stages.
The digital solution embodies enormous significance for India, as the government works to further propel its ease-of-doing-business competitiveness, after logging a quantum leap in the World Bank's recent evaluations.