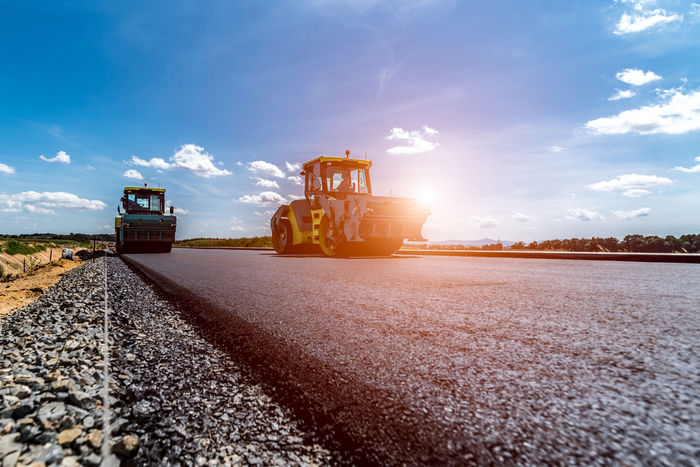 The United States needs to take a broad and more inclusive approach to a National Freight Strategic Plan (NFSP), one that looks beyond highways and modal boundaries to better reflect realities of 21st century supply chains. That's the message US ports and shipper and supply chain-oriented organizations spelled out for US regulators this week in comments on the proposed NFSP.
"Freight does not move on highways alone," the Port of Los Angeles said in comments filed with the US Department of Transportation (DOT). "It is often in the places where various modes come together that public assistance is needed to close the funding and infrastructure gaps which result in capacity inefficiencies and bottlenecks."
The port and others responded to a request for comments on the long-awaited NFSP published in the Dec. 27 Federal Register. The origins of the strategic plan stretch back to the 2012 Moving Ahead for Progress in the 21st Century (MAP-21) Act, which required DOT to come up with a freight strategy, and the Fixing America's Surface Transportation (FAST) Act of 2015.
The FAST Act mandated a multimodal approach to the NFSP and required DOT to take 11 different items and areas into account, including the identification of major trade gateways and national freight corridors, addressing bottlenecks on what's known as the National Multimodal Freight Network, and the inclusion of strategies to improve freight intermodal connectivity.
There were no shortage of suggestions — indeed, many organizations have been working on ideas for a national freight strategy for five years and longer. And while some commentators focused, with cause, on deteriorating highways, others want the DOT to remember not just roads, but where those roads begin and end: at seaports, freight docks, and railheads.
Caps on non-highway spending should be eliminated from federal freight investment programs, both in the Infrastructure for Rebuilding America (INFRA) grant program and the National Highway Freight Program (NHFP), the Port of Los Angeles said. "Greater flexibility will allow funds to be directed toward the freight system's most critical needs, regardless of mode," it said.
Any NFSP should take new and emerging technologies into account and include support for utilities that will provide infrastructure for alternative fueling networks, the Port Authority of New York and New Jersey (PANYNJ) said in its comments. "The USDOT should consider funding for increasing the capacity of utility infrastructure to address the needs of emerging technologies," the port said.
The aging national utility infrastructure "is not projected to handle the capacity for transportation of the future, including alternatively fueled modes of transportation and next gen technology," PANYNJ said, referring specifically to electric trucks and electric airport ground support equipment. PANYNJ also raised standards for electronic and autonomous tolling.
The port authority also took aim at non-highway funding caps. "While the FAST Act provided funding for freight infrastructure, in large part the money was restricted to use on road and highway freight projects," PANYNJ said. "There should be some prioritization of the air freight and airport-related surface transportation infrastructure links," to handle higher volumes.
Using shipping costs as a metric
The DOT needs to look even further than construction and consider transportation costs paid by shippers in any national strategy, the Northwest Seaport Alliance (NWSA) said in its comments. The DOT needs to build shipping costs into freight system performance metrics within each mode, said the NWSA, which represents the Washington ports of Seattle and Tacoma.
"The cost of shipping can be directly affected by the efficiency of freight systems, and therefore it is a useful metric to compare like-modal investments," the alliance said. In particular, the ports pointed to their loss of business to Canadian rivals in British Columbia, a loss they blamed largely on higher costs to ship by intermodal rail inland from Seattle and Tacoma.
"In the decade that followed the opening of Prince Rupert's container terminal in 2007, the NWSA lost 15 percent of our market share to British Columbia ports," the alliance said in its comments. "The cost of moving a container from Asia through the ports of Vancouver or Prince Rupert can be $600 less than it is to move a container through our port." 
Higher rates at US railroads account for about two-thirds of the shipping cost differential, and the Harbor Maintenance Tax accounts for the remaining third, the NWSA said. "While less a reflection of our freight infrastructure than it is a reflection of our freight policies, these cost factors still affect the competitiveness of our freight system and our economy."
Many of the positions backed by US ports are shared with the Coalition for America's Gateways and Trade Corridors (CAGTC). Last year, CAGTC published its third edition of "Freight Can't Wait," a report identifying 50 critical US freight projects, from improvements to the Alameda Corridor in Southern California to aviation and rail freight projects in Chicago.
"Identifying funding for freight projects remains a significant challenge," Erin Aleman, executive director of the Chicago Metropolitan Agency for Planning, said. "The Chicago region's CREATE [Chicago Region Environmental and Transportation Efficiency] program promises significant freight and community benefits, but its progress has been impeded by lack of funding." 
"The NFSP should note the importance of sustainable freight funding and discuss potential freight-specific revenue sources," Aleman said in her agency's comments. "The plan should at a minimum identify the top bottlenecks in the country, and — where possible — estimate costs to address them." Metrics such as tonnage moved and value should be used, she added.
Big cities, big bottlenecks
The American Transportation Research Institute (ATRI) releases a list of the top US freight congestion bottlenecks each year, and the 2019 list was topped by the intersection of I-95 and State Route 4 on the New Jersey side of the George Washington Bridge through New York City. Atlanta, Houston, Los Angeles, and Chicago also ranked high among ATRI's bottlenecks.
Highway congestion costs the US trucking industry $75 billion a year, according to the American Trucking Associations (ATA), which says truck drivers sat in traffic for a cumulative 1.2 billion hours in 2016, the equivalent of more than 425,000 drivers sitting idle for a year. A lack of truck parking contributes to the problem and should be addressed by the NFSP, the ATA said.
"Spending decisions should take into better account the volume of freight moving on roadways," the ATA said in its comments. "The federal focus, especially, should be on those highway freight routes that disproportionately increase the cost of moving goods." Just 17.2 percent of National Highway System miles account for 86.7 percent of highway congestion costs, the ATA said.
The core question that remains to be answered is how to pay for projects prioritized by an NFSP. Billions of dollars have been disbursed through DOT grants since 2009, but federal grant programs are "oversubscribed," with $12 in requests for every $1 available, according to CAGTC and other commentators. And Congress remains deeply divided over raising taxes.
Last April, the Trump administration and Congressional Democrats agreed on a $2 trillion infrastructure program, but the deal fell apart amid the Mueller investigation and lack of agreement on funding. "A public-private system at its heart, the private sector must be engaged in freight network planning," CAGTC said. But the private sector will want its returns.
Congress, the White House, and the plethora of transportation and logistics industries may eventually agree on what needs to be done, and include that in a national strategy. But until a consensus emerges over how to pay for a national freight plan, let alone broader infrastructure needs, roads will continue to deteriorate, and economic opportunities are likely to be lost.
Contact William B. Cassidy at bill.cassidy@ihsmarkit.com and follow him on Twitter: @willbcassidy.