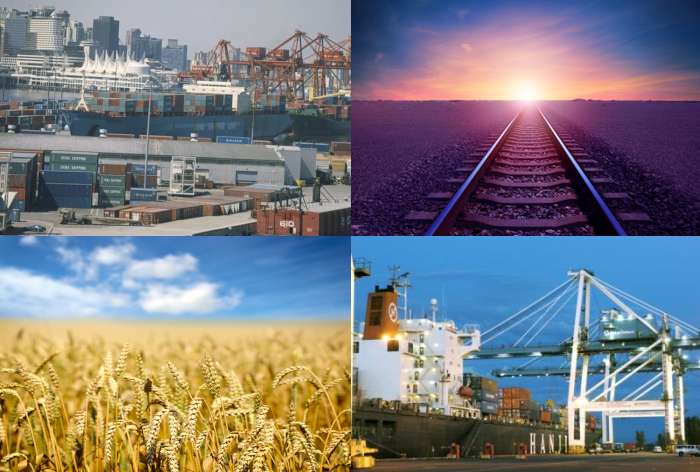 Troubles in the Pacific Northwest dominated the news this week. DP World Vancouver said it would stop accepting U.S.-bound rail cargo, although TSI Terminal Systems, the largest operator of container terminals at Port Metro Vancouver, said it will continue to accept such cargo. Cold Train, a refrigerated intermodal service linking Washington state with other parts of the U.S., said it was shutting down, citing poor service from BNSF Railway; agricultural shippers are also worrying about poor rail service to U.S. and Canadian west coast ports as harvest time nears. And at the weekend, Senior Editor Bill Mongelluzzo reported that the U.S. Department of Agriculture had turned down a request for federal grain inspectors by a Washington state grain terminal operator mired in a year-long dispute with longshoremen, and that the ILWU was said to be hard-timing ICTSI at Portland's Terminal 6.
Most-read stories of the week
DP World Vancouver to turn away US-bound rail cargo
Strong growth for US West Coast ports in June
Rising Asian factory orders 'good news' for carriers
Egypt unveils plan for 'second' Suez Canal
Progress in PNW grain talks as two parties schedule more meetings
ABF boosts revenue, profit; Panther expands
US East Coast-West Coast import market share shifts
First Nation group threatens to shut down CN line to Prince Rupert
APL volume falls as carrier struggles to find profitability
CSAV raises $108 million for ships, Hapag-Lloyd merger
Editor's pick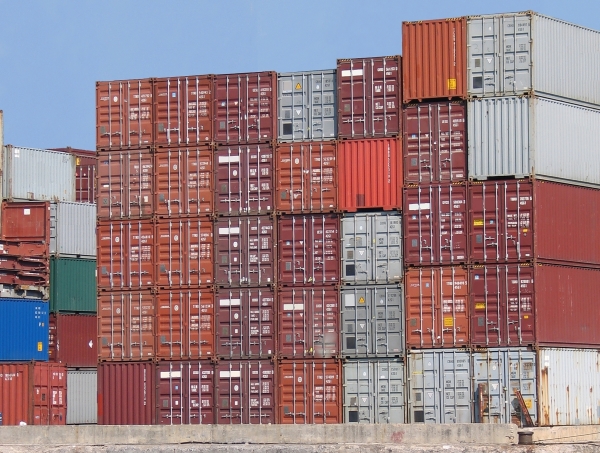 Lessors' share of the global container fleet rose to an eight-year high last year, as weak finances dampened ocean carriers' acquisitions. Read more.
Multimedia
Russia's one-year ban on food imports from the U.S. and other countries will hit U.S. poultry exports particularly hard, given Russian fondness for American frozen chicken. But just how hard? This interactive graphic offers an in-depth look at the ports, carriers and exporters involved in the poultry trade to Russia, based on PIERS data, allowing for a detailed assessment of which players will be most affected.
View interactive graphic
From the archives
20 years ago in JOC: Ocean carriers Mediterranean Shipping Co. and Nedlloyd Line announced plans to cooperate on a weekly service between the U.S. East Coast and the west coast of South America. Two years later, in 1996, Nedlloyd merged with the P&O Group's container business to establish P&O Nedlloyd, which was later acquired by Maersk Line.
10 years ago in JOC: A shortage of available Panamax-size vessels was forcing carriers to divert some all-water cargo to U.S. West Coast services with an intermodal leg to destinations in the eastern U.S.
5 years ago in JOC: Neptune Orient Lines, parent of liner company APL, lost $146 million in the second quarter of 2009, as container volume fell 19 percent year-over-year. The carrier posted a loss again in the second quarter of 2014.
1 year ago in JOC: After widespread delays that began earlier in the summer at the Port of New York and New Jersey, Rick Larrabee, the port's director of port commerce, told Senior Editor Joseph Bonney the port was working on solutions. The port is still at it: In June, a port performance task force unveiled a series of recommendations covering chassis, communication, performance indicators, and more.
What's ahead?
Will the ILWU unrest in Portland spread south, even though unrelated to the current coastwide negotiations? Get the latest on the talks on the West Coast on our ILWU Labor Negotiations page. Editor-at-Large Peter T. Leach interviewed Jeff de Best, chief operating officer of APM Terminals in The Hague. Hear what he had to say about terminal productivity.
Other stories in the works:
Our First Half in Review continues with stories on Asian ports and on U.S. auto parts importsCarrier earnings: OOCL parent OOIL reports on MondayA look at east coast Canadian portsWhat's next for refrigerated intermodal?Coastal shipping in the United StatesA new container load-matching service